Tool Room & Production Machinery

3-axis Vertical Borer,
Fanuc 18i-T, Built 2007.

For machining complex components up to 1.350 / 1.600 mm in diameter,
1.330 mm in length ( height).
Disk Magasin 17 tools / Heads, and ATC 100 BT 50 and ATC 100 Capto C6.
many Tools, Angle head, Accessories and Spare parts.
30 Bar Cooling through Spindle and Angle head.
Automatic Renishaw Workpiece measuring and Cylindrical Interpolation.
Connected to FASTEMS Pallet System and TEIJO Washing Machine, with 12 pallets.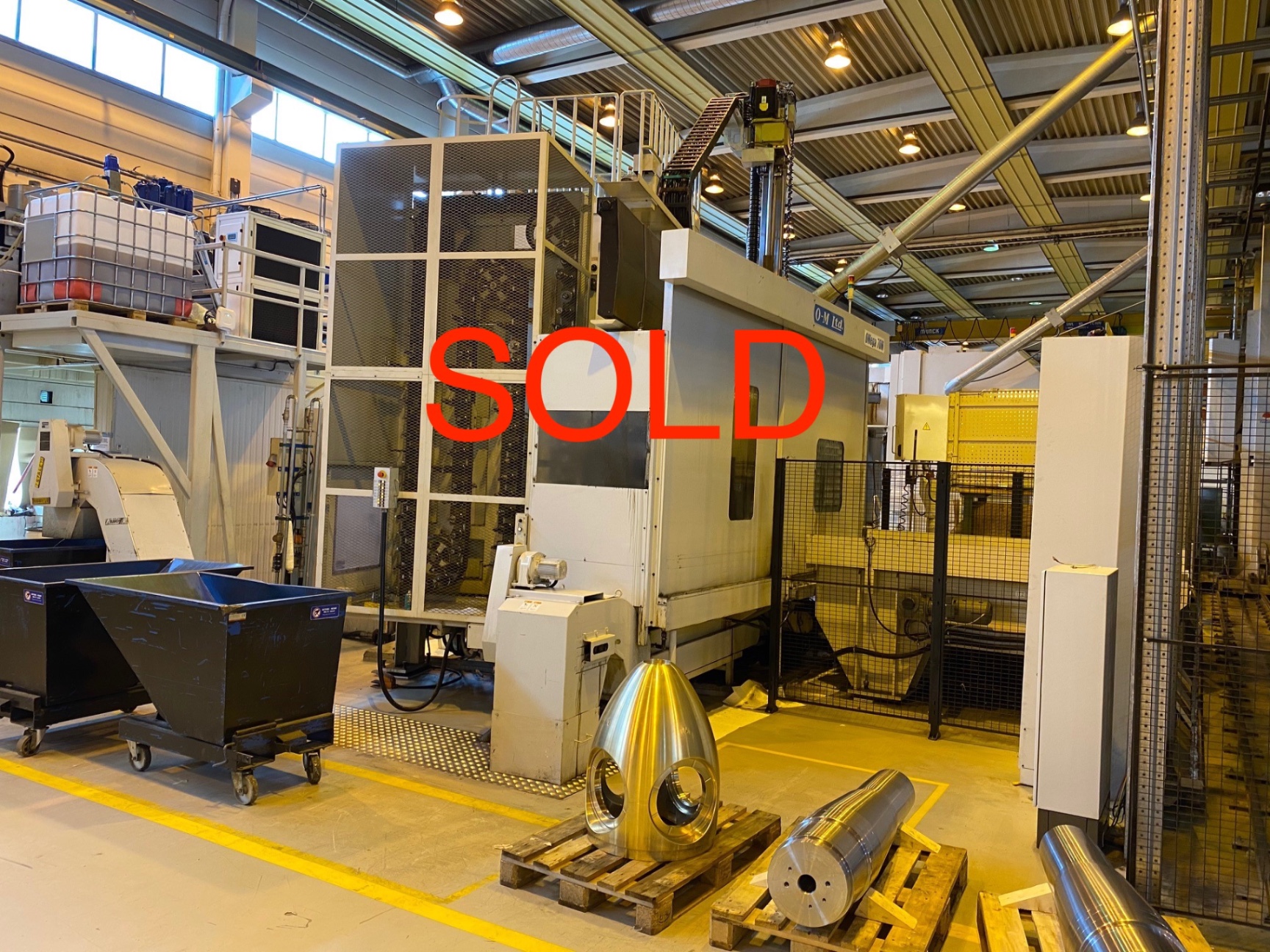 Working Capacity
| | |
| --- | --- |
| Pallet Diameter, | 1.350 mm |
| Max turning Diameter, | 1.600 mm |
| Turning Length / Height | 1.330 mm |
| Pallet load | 4.000 kg |
| Max distance Ram to Table | 1.705 mm |
| Ram 230 x 230 mm, Vertical stroke | 1.250 mm |
| Crossrail vertical travel | 600 mm |
Pallet / Table
| | |
| --- | --- |
| C- Axis | 360.000° |
| Main / Pallet motor | 55 kW |
| Pallet/ Table Speed | 400 rpm. |
Milling Spindle
| | |
| --- | --- |
| Spindle motor | 18,5 kW |
| Spindle Speed | 2.500 rpm |
| Spindle torque | 600 Nm |
Approx dimensions machine
| | |
| --- | --- |
| Length | 9.390 mm |
| Width | 5.510 mm |
| Height | 6.980 mm |
| Weight | 25 ton |