Tool Room & Production Machinery

5-axis Vertical Multitasking Machine.
CNC OSP-P200LA
Built 2012.

For machining complex components up to 1.200 / 1.500 mm in diameter,
1.530 mm in length ( height)
6-Pallet APC Max Swing Ø 1.500 mm.
Automatic Turning Setup Station.
ATC 120 Capto C8.
High Pressure Internal cooling.

With 6 Chucks Ø 1.000 mm, many Tools, Accessories and Spare parts.
Cleaning system flushing off chips.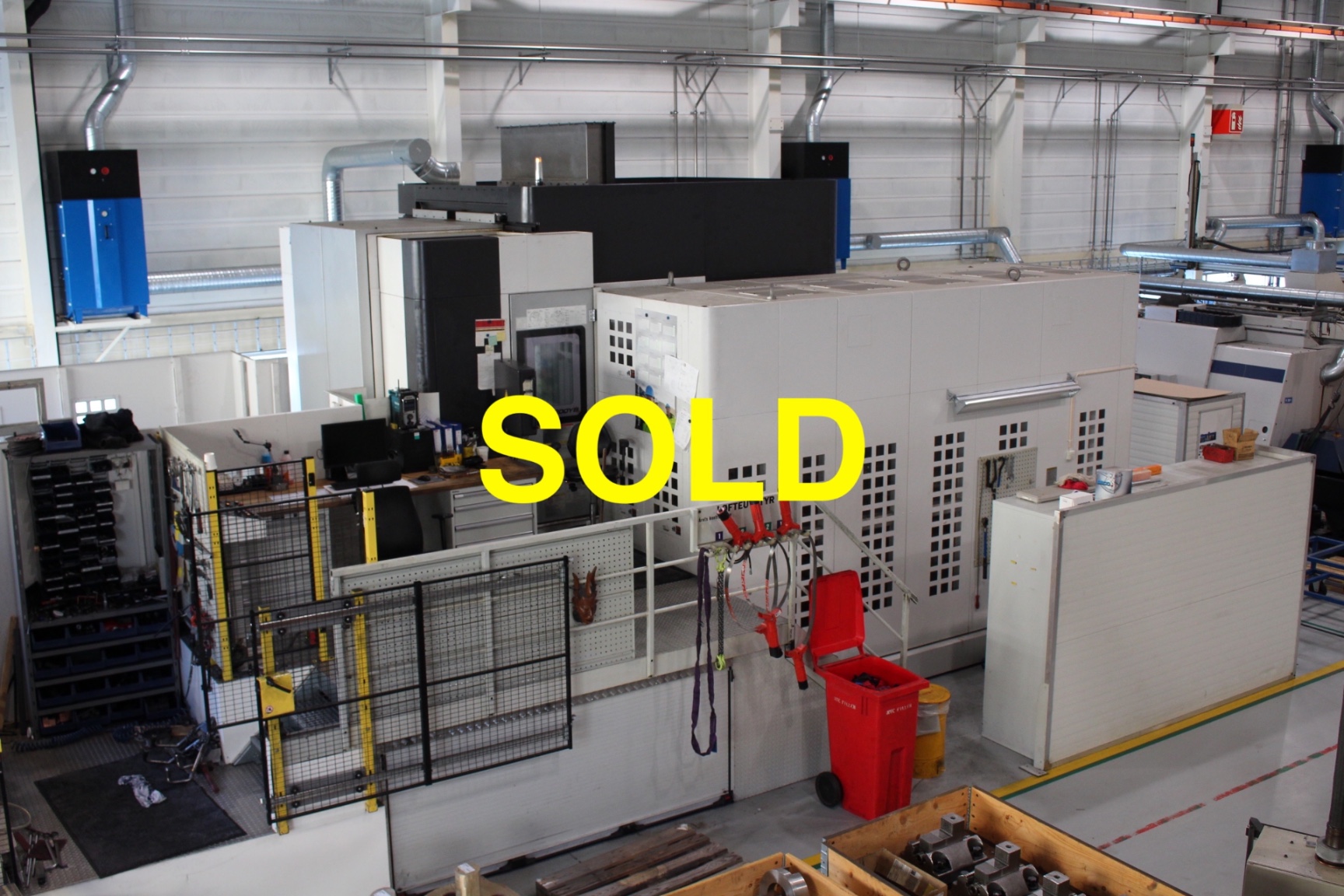 Working Capacity
| | |
| --- | --- |
| Turning Diameter, | 1.200 mm |
| Max Swing | 1.500 mm |
| Turning Length / Height | 1.530 mm |
Pallets
| | |
| --- | --- |
| Chuck diameter Max | 1.250 mm. |
| C- Axis | 360.000° |
| Chuck motor | 30 kW |
| Chuck Speed | 500 rpm. |
| Spindle Flat Nose | Ø 380 mm |
| Spindle Bore / Front Bearing | Ø 160/ Ø 260 mm |
| Torque | 6.093 Nm |
Milling Spindle
| | |
| --- | --- |
| Spindle motor | 37 kW |
| Spindle Speed | 5.000 rpm |
| Spindle torque | 505 Nm |
| B- Axis Tilting | 150° |
| Y-Axis | 1.240 mm |
| Z-Axis | 1.530 mm |
| Spindle diameter | 90 mm |
| Spindle taper Sandvik Capto C8 | |
Approx dimensions machine
| | |
| --- | --- |
| Length | 13.137 mm |
| Width | 6.768 mm |
| Height | 4.965 mm |
| Weight | 28 ton |